خوله‌ كا جاككرنا ده‌ستكرد
ل روژێن 2-3/11/2015 و ب پشكداریا 15 بزیشكێن ڤێتێرنه‌رى خوله‌كا بهێز كرنا شیانێت وان دبوارێ جاككرنا ده‌ستكرد برێڤه‌چو ل پشكا جاككرنا ده‌ست كرد ل قه‌زا سێمێلێ، و تێدا وانه‌یێن ده‌ڤوكى و راهێنان برێڤه‌چون كو هاتبونه‌ دان ژ لایێ ستاڤێ پشكێ ڤه‌ و بسه‌ر په‌رشتیا پشكا پلا ن دانانێ، ئارمانجا ڤێ خولێ بهێز كرن و نوكرنا پێزانین و شیانێت بزیشكا دڤى بوارى دا داكو بشێن باشتر خزمه‌تێ پێشكێشى ئاژه‌لدارا بكه‌ن ل پارێزگه‌ها دهوكێ.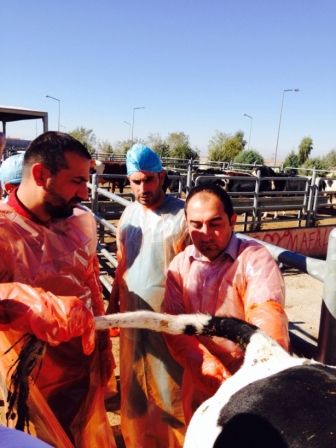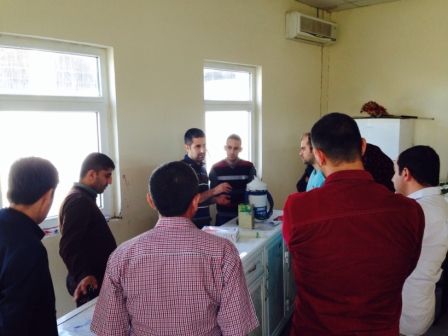 دورة تدريبية حول التلقيح الاصطناعي
نفذت مديريتنا دورة لتطوير و صقل الاطباء البيطريين العاملين في مجال التلقيح الصناعي في محافظة دهوك و الذين بلغ عددهم 15 شخصا، خلال الفترة 2-3/11/2015 تلقوا خلالها معلومات و محاضرات نظرية و عملية عن هذه الخدمة، و التي قدمت من قبل مدربين من القسم نفسه، هذه المعلومات كانت ذا فائدة جمة و ستؤثر على رفع مستوى الخدمات المقدمة من قبل المديرية على مستوى المحافظة. أشرف على هذه الدورة قسم التخطيط و نفذها قسم التلقيح الاصطناعي .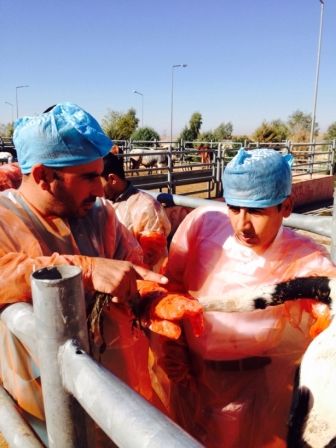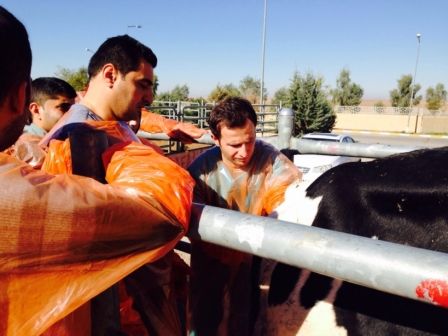 A training course on Artificial Insemination
During 2-3/11/2015 with participation of 15 veterinarians, an intensive training course was conducted at the department of Artificial Insemination in Sumel district. The course included theoretical and practical classes, the lectures were given by the department staff and managed by the department of planning. This course intended to give new and up to day information on kind of services in order to promote it in the province.